Written by Jaime Colsa.
Art is never static. It is always alive in the eyes of the artist, who seeks to generate a response in the spectator and in the gaze of those who observe the work wishing to merge with it. I would say more, the history of art is full of examples of artists who have incorporated unrealistical movement into their works by using light, water or optical illusions, but what happens when the canvas is moving?
Art is never static. It is always alive in the eyes of the artist
This is the concept from which The Art Bike comes, an artistic project that has its origin in my search for new and original canvasses to show art and make it accessible not only to those who pay to enter a museum but to all audiences. And it gathers all the ingredients that make me feel passionate because I enjoy two of my great passions at the same time: the world of art and the world of motor.
This is not the first time I have explored the path of art in motion.  CRD93 is a project inherited from Truck Art Project, an initiative that turns commercial route trucks into monumental moving canvases.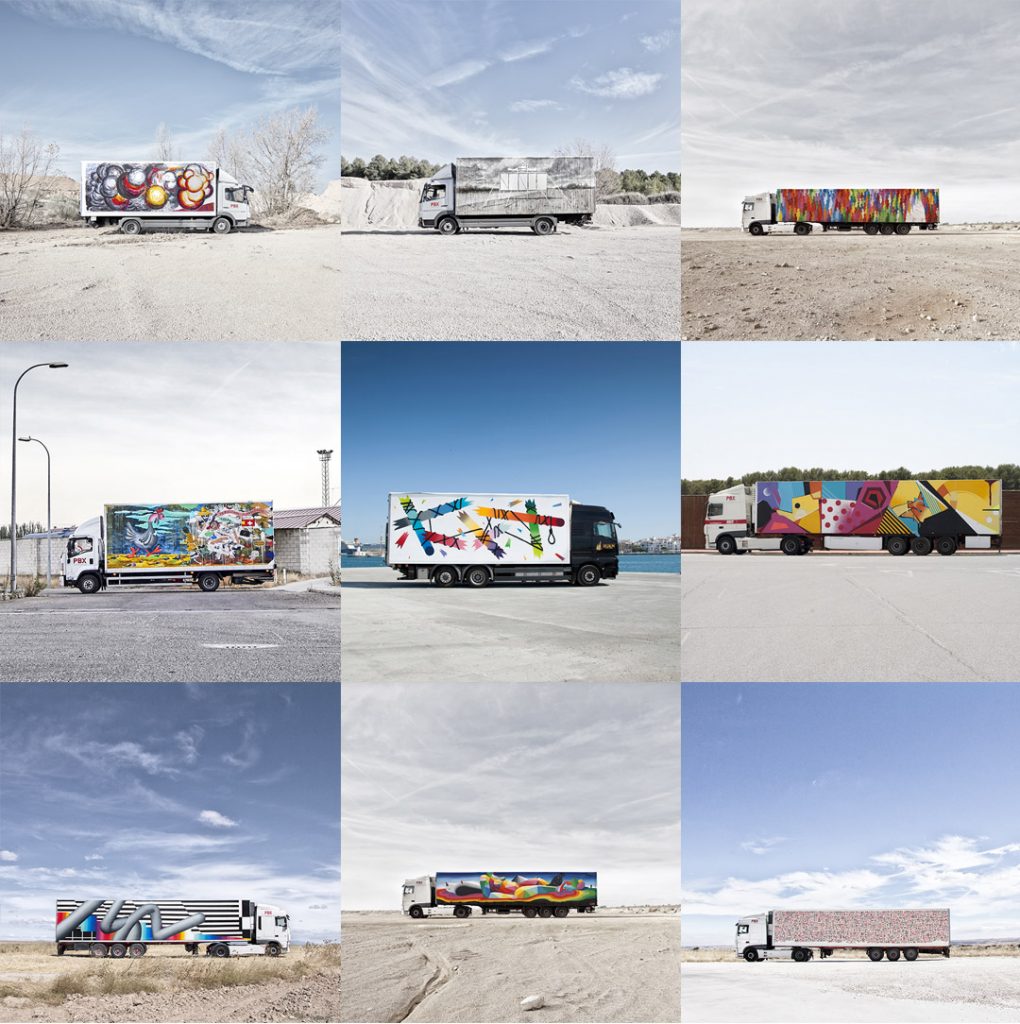 Since the launch of this project, which was originally curated by Fer Francés in contemporary art and by Óscar Sanz in urban part, we have witnessed the creation of an authentic mobile fleet that brings the most current trends in painting, drawing and urban art to a often involuntary receiver.
The great expectation generated by this project among the media, art lovers and the general public has awakened in me an interest in continuing to innovate in other more precise and suitable canvasses. And this is how I began to think of motorcycles as artistic canvas. But not just any bike, but those that come out of of Cafe Racer Dreams, a company dedicated to turning into reality the desire of those who dream of having a personalized vehicle.
CRD's motorcycles are an artistic jewel in themselves. This is CRD93 with it's original gas tank  with the BMW theme.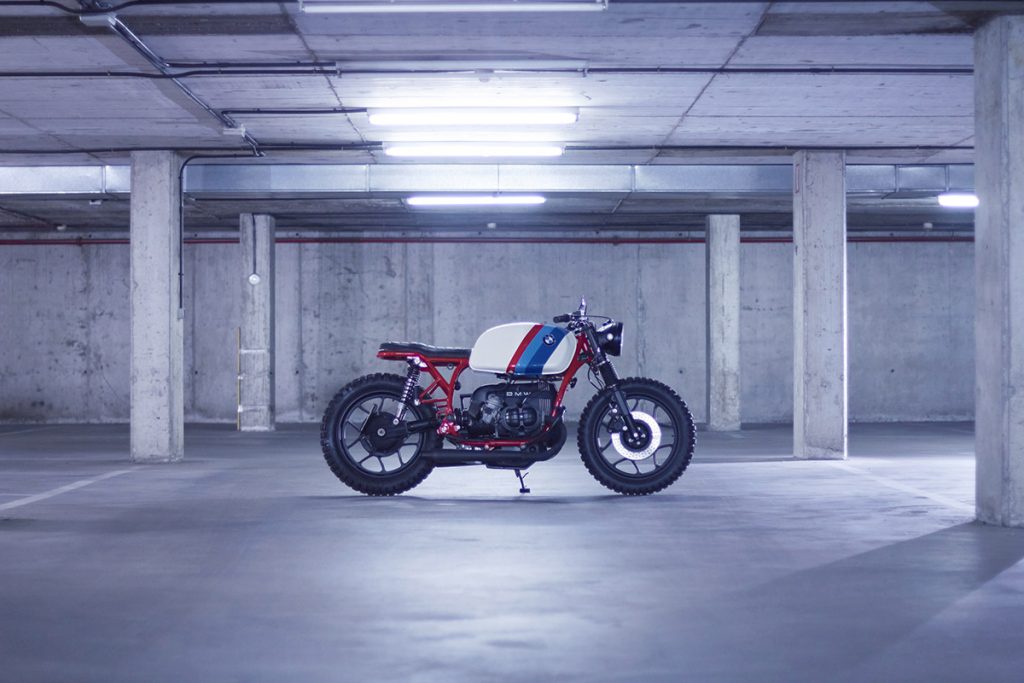 Being involded in  Truck Art Project has allowed me to know first hand the trends and connect with the first figures of avant-garde art and to select the ones that fit the project best. Okuda, Felipe Pantone and Marina Vargas have already left their mark on The Art Bike.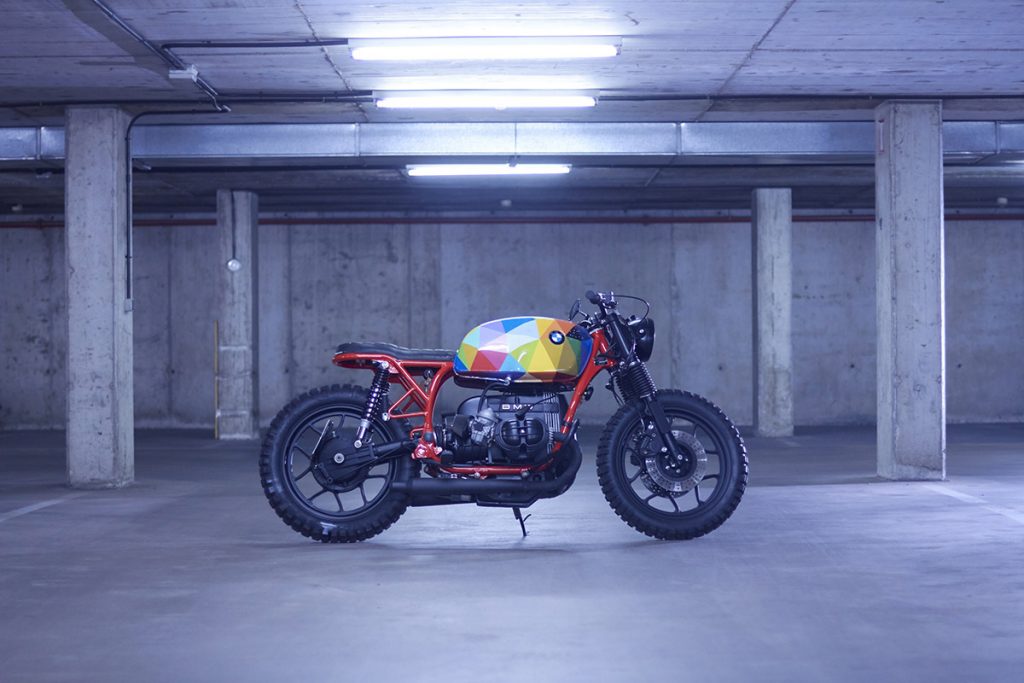 In the midst of Okuda fever, this internationally prestigious artist from Santander has made a place in his agenda, in between exhibitions in London and Los Angeles and by the large urban projects that await him in our country, in order to capture his geometric structures and his characteristic combination of colours in the collection of The Art Bike.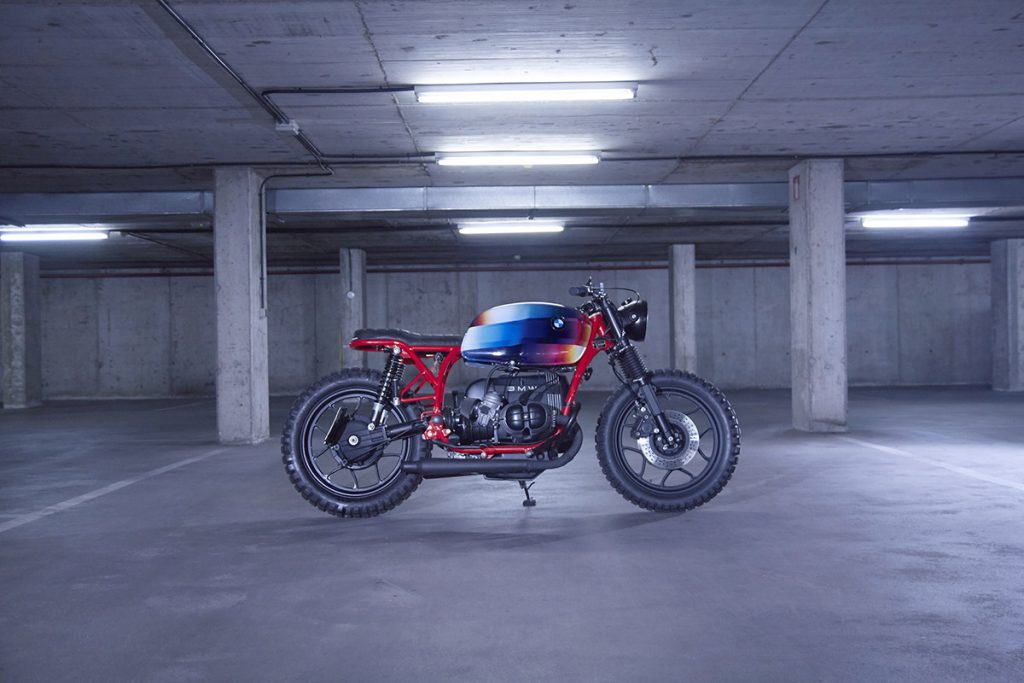 An expert in optical games and in mixing artistic, scientific and even electronic languages, another urban artist that everyone talks about, Felipe Pantone, has contributed to The Art Bike with this particular design.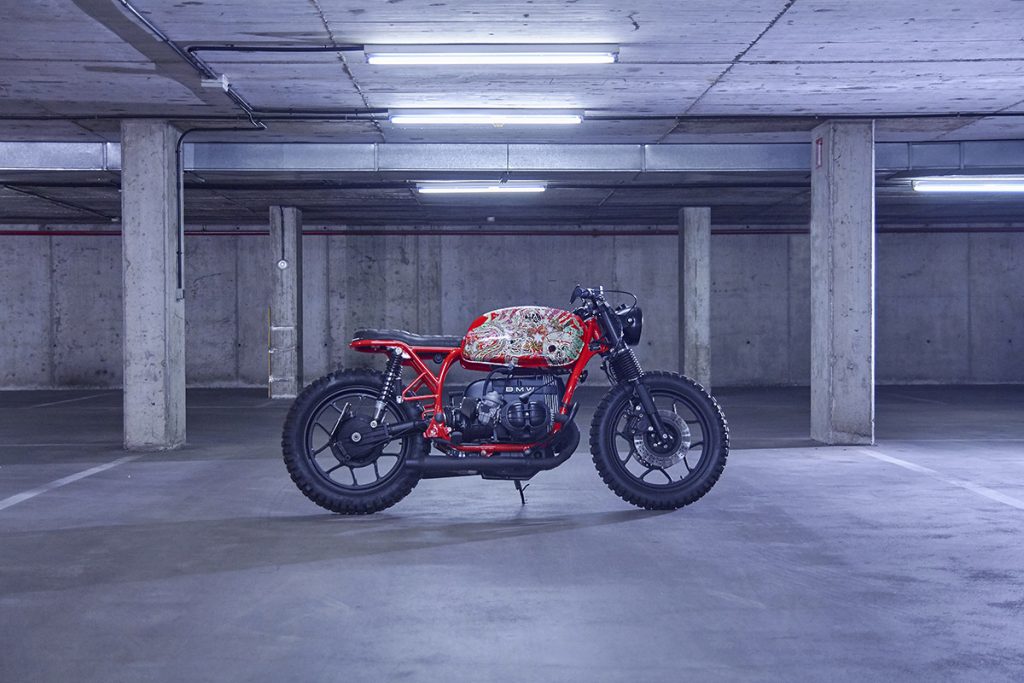 One of the most energetic and potential artists of her generation, Marina Vargas from Granada, who has exhibited in New York, Mexico, Havana and Milan, is the creator of another of the works in The Art Bike collection.
It would be great to see that other artists decide to join #TheArtBike and express themselves in this unique canvas that is a Cafe Racer Dreams bike.
Follow this link if you would like to keep looking at other BMWs created by Cafe Racer Dreams.
Please contact us using this form if you are interested in purchasing a motorbike like this.
Base Model

> BMW R65

Year

> 1983

Construction

> Cafe Racer Dreams

Time

> 6 weeks

Manufacturer

> BMW

Type

> Boxer Bycilindric

Capacity

> 650 cc

Carburetors

> Bing

Air Filter

> CRD

Exhaust

> CRD

Chassis

> BMW + CRD Subframe

Suspension

> Hagon

Type

> Multitubular

Fork

> Original

Headlight

> CRD

Handlebar

> Renthal Ultra Low

Starter

> CRD

Speedometer

> Motogadget Tiny

Handgrips

> Biltwell

Front Tyre

> Continental TKC 80

Gas Tank

> BMW

Seat

> CRD

Back Tyre

> Continental TKC 80

Paint Design > Jaime Colsa